Highlights:
It's an easy, handy, anytime bar to satisfy your unwanted hunger, and contains less
calories compared to other healthy bars as it does not contain white sugar. Being a
Nutritionist I always calculate my daily calorie requirement and look for options in
order to satisfy my sweet tooth so, here I discovered this recipe keeping all the
healthy ingredients in my mind.
Special Tips:
These healthy pops are packed with flax seed, oats, walnuts, dates, sesame seeds and peanut butter that would surely keep you satisfied through mid-morning and evening hunger strikes.
They are low in calories because they are sweetened with dates & honey, plus they are gluten-free, dairy-free, vegan and full of protein and fiber.
Despite their high fructose concentration, dates as a fruit are packed with nutritional benefits, including fiber, magnesium, potassium, zinc, omega 3 and B-complex vitamins.
This combination of nuts & seeds contains healthy nutrients & good fats which promote heart health, strengthen the immune system, improves fertility related issues, improves brain health, and promote hair growth.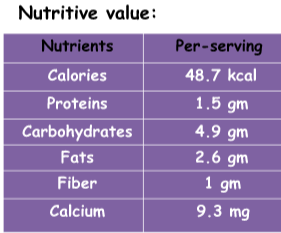 Ingredients                                      No. of Serves 24 pops
Honey                                                          30 gm
Coconut oil (cold pressed)                      5-6 ml
Flaxseeds                                                   10gm
Pitted dates                                               60gm
Walnuts                                                     30 gm
Watermelon seeds                                   20 gm
Whole Oats                                               50gm
Sesame seeds                                           10 gm
Method:
Line a baking dish/tray with parchment paper (for easy removal later)
Heat a pan, dry roast oats, flaxseed, sesame seeds on low flame for 5-6 min., stirring constantly.
In a blender, add chopped dates and form a smooth paste.
In a nonstick pan, add date paste, peanut butter, honey, walnuts and coconut oil. Melt together on low flame for 4-5 min. Increase the flame for 20 sec. & switch off flame then after.
Immediately add all roasted ingredients, chopped walnuts. Mix all ingredients together.
Let it cool for 5 min at room temperature & make small round balls while the mixture is still warm. Warm once if it gets cool, as it would be difficult to bind the balls.
Store in airtight container for a week & pop whenever hungry.
Notes*– If your dates feel less sticky and moist, you can soak them in water for 10 minutes. This will help them blend better and hold the bars together better. But it's easy to find fresh, sticky moist dates.
Please follow and like us: