Dr Santosh Kumar Sajane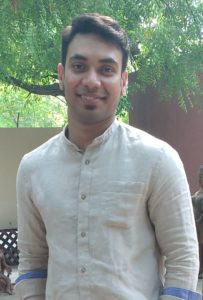 M.B.B.S, M.S (ENT)
Doctor at Central Govt. of India
Medical and Travel Expert
Dr. Santosh is a ENT doctor working at Central Govt. of India. He was Former- Practicing ENT surgeon with BL Kapur Hospital, New Delhi,2016-2017. He has completed his MBBS from KMC, Mangalore and has done MS (ENT) from Stanley Medical College, Chennai.
He will be sharing his knowledge as medical tips through the blog and will be helping the website users solving their queries on medical issues.
His passion for travelling and his poetry skills compel him to pen down his experience of different places around India in poetic way.
He  will not only share his medical knowledge with the users but will also share his travelling experiences by describing places poetically  in a funny and interesting way which will encourage the users to reply back and share their experience about the same places.
Please follow and like us: