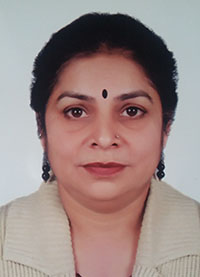 Dr Vandana Bhan is an Assistant Professor, Department of Sanskrit, Lady Shri Ram College for Women, University of Delhi, since 2006.
Cooking had been her hobby and since her childhood, she started learning different dishes. As she grew up, cooking healthy, nutritious and delicious food became her passion. She has developed a keen interest in baking breads and cakes using multi-grains and mostly using whole wheat, even for cakes.
According to Dr Bhan, presently there are a lot of chronic diseases that are posing a serious threat to healthy ways of life. As, prevention is better than cure, it is better to use healthier ingredients easily available at home to bake and avoid foods with trans fats.
She has  associated herself with Healthy Nudges to share her experiences of experimenting with and using healthy flours in baking.
Please follow and like us: