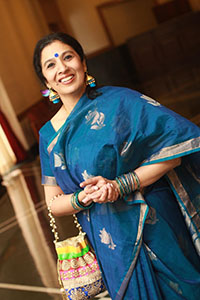 Dr. Priti Dhawan is currently Head, Dept of Psychology,  Lady Shri Ram College For Women, University of Delhi.
A doctorate in psychology from University of Delhi, she is an Associate Professor, Dept of Psychology and has about 23 years of teaching, research and professional experience.
She has been the recipient of UGC grant for Minor Research Project entitled "Body Dissatisfaction in Female Adolescents and Women: A Developmental Perspective of the Origins and Outcomes".
She has reviewed a book on Research methods and Psychological testing titled "Psychometry"   for Sage publications.
She has completed the NLP (Neuro Linguistic Program) Practitioner Certification Program and is a certified NLP practitioner, NFNLP, USA.
She is regularly invited to hold counselling sessions, conduct workshops with parents and teachers and students on issues related to Teacher Education, Enhancing classroom climate, Teacher effectiveness, etc. She has featured on several talk shows on Gender Discourses, Youth: vision for tomorrow, Concerns related to Childhood and Adolescent and many more.
She has published and presented several research papers in both national and international conferences.
If you have any query or if there is any specific information that you are looking for please get in touch with us using the form below

Please follow and like us: