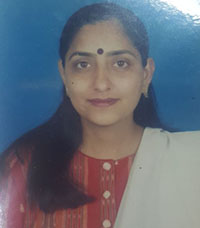 A company Secretary by profession and BSc., L.L.B, C. S. by qualification, Vinita had always had a keen interest in the healthy body along with a healthy mind and spirit.
Vinita is today a trained teacher in Yoga and along with the health of the body and mind, she is also dealing with of health the soul through Yoga. She takes yoga classes and is based at Airol, Navi Mumbai.
In addition to this, she is  running an NGO by the name "Zilika Foundation" as its Trustee. Through this NGO  she is providing a free home for outstation Pediatric cancer patients  and their parents,  while they are  in Mumbai for their treatment at Tata Memorial Cancer Centre.
Ms Vinita is Associated with Healthy Nudges as a Yoga trainer and through her blogs she will share her knowledge on Yoga.  She will also be conducting online workshops on Yoga and Meditation.
Please follow and like us: