Health Benefits
This festive season give yourself a heart  healthy treat with these delicious ladoos, with no added sugar and extra oil/ ghee. These have special benefits for people wanting to lose weight. Good for people with hyperlipidemias and diabetes.
Special Tips
• Khajur/ Dates are rich in fibre, zinc, copper, potassium, and calcium.
• They are good for skin, muscle maintenance, iron deficiency but more than that they are good for weight loss.
• The recipe is high in omega-3 fats and good in fibre and low in bad cholesterol.
• Best of all it is a healthy dessert, good for health conscious sweet tooth people.
Ingredients: Total Ladoos : 12-15 Ladoos                                                                         Nutritive Values
• Dates/ khajur (shelled): 120 gm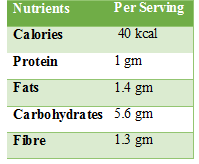 • Jowar: 50 gm
• Roasted flaxseeds powder: 10 gm
• sesame seeds powder: 10 gm
• Almonds(roughly grated): 15 gm
• Cocoa powder: 10 gm
• Cardamom powder: 2-3 gm
Method
1. Dry roast jowar, sesame seed and flaxseeds.
2. Grind the roasted items separately and keep aside.
3. Now grind dates, cocoa powder and cardamom powder.
4. Now mix the dates paste with the 1st grind mixture and grind them together again.
5. Take the paste into a plate and mix chopped or roughly grated almonds in it.
6. Now make small balls out of the above dough or paste.
7. Cool them for an hour and serve with a smile.
Please follow and like us: