Highlights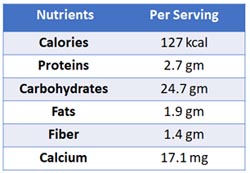 A perfect tempting & nutrient rich recipe for growing kids, pregnant women & yes of course for those having gluten intolerance.
This Vietnamese dessert Tapioca and Mung Bean Cake (Banh Xu Xe / Banh Phu The) is visually fascinating with its translucent brightness. There are various version of mung bean cakes, one named as Vietnamese husband & wife cake, mung bean paste filled in tapioca jelly (it is special cake symbolizes the loyalty of husband & wife).
It's also known as Steamed Tapioca Layer Cake, it comes up with the basic of soft, sweet, and little chewy in texture. The cake can easily be peeled by hands into each layer without breaking apart which makes it a interesting, playful eating  for kids.
Special Tips 
Kewra is said to have antioxidant properties and helps fight cancer. It's floral fragrance gives a calming effect, thus helps in mental relaxation. It helps in a glowing skin and making it soft. It is a good skin cleanser which removes dirt from the skin and open the pores, it also prevents acne and pimples.
Tapioca flour is gluten-free. It is also an alternative to white flour for thickening soups & sauces. It is cholesterol free, easy to digest, contains good dietary fiber, a good source of calcium, manganese, iron & folate.
The carbs and fiber in tapioca are filling. While tapioca can't be hailed as a weight loss food, it may keep you fuller longer and suppress hunger. This can decrease the chances of overeating.
Moong dal is rich in essential amino acids that your body is unable to produce on its own. It is a good source of antioxidants, which may reduce the risk of chronic diseases, such as heart disease, diabetes and certain cancers. It also contains a good amount of folate which is very essential during pregnancy.
The combination of ingredients used in this recipe provides many essential nutrients & it is a good source of protein, potassium, iron, magnesium, fiber etc.
Ingredients                                            No. of serves- 12 no.                       
For the Yellow Layer:                                                           
Split yellow mung dal                                          100 gm
Tapioca starch                                                       50 gm
Rice flour                                                                30 gm
Sugar                                                                       80 gm
Salt                                                                          a pinch
Coconut milk                                                         60 ml
Water                                                                       2 cups
For the Green Layer:
Tapioca starch                                                     160 gm
Rice flour                                                               60 gm
Sugar                                                                      60 gm
Salt                                                                          a pinch
Pandan water/Kewra Water                               2 tbsp
Water                                                                     200 ml
Green food color                                                 Few drops

Method:
Rinse the mung dal. Place in a bowl and pour in two cups of water. Cover mash and leave to soak for at least 6-8 hours. Overnight refrigeration is recommended.
Drain and pour into a pan. Pour in it about a cup and a half of water.
Bring to the boil. Cover, lower the heat and simmer until mushy. It will take half an hour to an hour . Add water,  ½ cup at a time, if the mixture dries up before the beans are soft. Turn off the heat cool completely.
When the cooked beans have cooled, strain to remove any excess water. Pour the beans into the blender, add the sugar and salt and puree. Stir together the coconut milk, rice flour, and tapioca starch, blend together until smooth.
Stir together all the ingredients for the green layer  in a bowl and whisk until nice and smooth.
Grease a pan with some cooking oil. Steam the greased pan in a boiling steamer for 3 minutes or until it is hot on high heat
Pour about 1 cup of green batter into the hot pan for the first layer; cover and steam for 5 minutes or until it is slightly set. The second layer, gently pour in about 1 cup of yellow batter and steam for 7 minutes. Then continue to pour in 1 cup of green batter for the third layer and steam for 10 minutes. Add layer fourth, yellow layer, and steam for 12 minutes. Pour in the last green layer and steam for 20 minutes. ( steam time can vary as we add more layers into the pan.)
Once all the layers are cooked completely, wait for it to cool down before removing from the pan.
Remove the cake from the pan, and slice.
For easier slicing, rub the knife with a small amount of refined oil. Serve warm or at room temperature.  Cover with plastic wrap to store.
Please follow and like us: