Highlights :
A perfect side dish or as a post dinner dessert. A sweet, refreshing raita , made with fresh pineapple. Add pomegranate to make it more attractive and colorful. So refresh yourself with cool, sweet, salty and tangy pine apple raita. Good for weight watchers and all those who want to have a low fat digestive dessert post meals.
Special Tips :
It supports your digestive system, immune system, strengthen your bones.
It has good quality proteins, high amounts of calcium, phosphorus, potassium and is low in fats.
Has good amounts of vitamins A, B, C, D and Antioxidants.
It helps in gastrointestinal disorders and vaginal infections.
Pineapple has a protein cutting enzyme which helps in reducing weight.
CAN BE HAD AS AN AFTER DISH IF YOU HAVE OVER EATEN.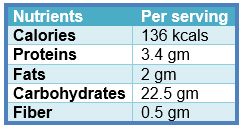 Ingredients :                                 Serves : 6 cup
Yoghurt /Hung curd (Low Fat) 500gm
Chopped fresh pineapple chunks 300gm
Pomegranate 100gm (optional)
Chilli flakes 1 tsp
Roasted cumin powder                2 tsp
Black salt/ Kala namak According to taste
Sugar 3 tbsp / 45-50gms
Method : 
Take a thick bottom pan, add sugar, cinnamon and pineapple chunks. Cook for about 15 min, low to medium flame till pineapple turns dark yellow and liquid reduced to 5-6 tsp .
Switch off the gas. Allow to cool at room temperature.
Now in a bowl, churn yogurt / Hung curd to smooth consistency. Add black salt, chilli flakes, cumin powder, add stewed pineapple and add remaining syrup.
Chill in refrigerator for 3-4 hrs. Serve with meals a such or post meals without the salt.
Please follow and like us: