Highlights :
A low calorie super easy and very nutritious, delicious and satisfying smoothie best for your breakfast, lunch for weight watchers and a perfect  prenatal food supplement.   . This super tasty smoothie can keep you fresh and lively for hours.
Special Tips :
 This smoothie is more of a meal than a snack, as it will fill you up with deposits of many incredibly high good monounsaturated fats essential vitamins and minerals .
Excellent source of antioxidants that may help slow aging and prevent certain cancers and heart diseases.
Provides fiber, potassium, iron,  vitamin K, vitamin E , vitamin C, B vitamins, folic acid.
Helps to maintain good digestion, good for eyes, skin and hair.
Supports bone health and reduces risk of miscarriage.
Ingredients               Serves 1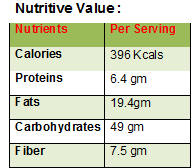 Yogurt/ thick curd             100 gm
Avocado (pulp)                   100 gm
Banana                                 1 medium /150 gm
Orange juice                        100 ml
Honey                                   15 ml
Method :
Add bananas, avocados, orange juice , honey and yogurt into a blender and blend until smooth.
Serve immediately after preparing.
Enjoy it cold or even at room temperature.
Please follow and like us: