Highlights:
A very tasty preparation good for people with diabetes, hyperlipidemia, renal disease, hypertensive and weight watchers
Special tips: 
Good dinner/Lunch Can be served with Brown Rice/Chapaties.
Very High in high biological value Protein, low in carbohydrates.
Has a high calcium and vitamin B6
Ingredients:         Serves: 2                                                                                             Nutritive Values

Chicken breast shredded-250 gms
Hung Curd – 150gms
Onion: 1 finely chopped
Garlic-6-8 cloves
Oil- 1tsp
Salt and Pepper
Spring onions- chopped (for decorating, Optional)
 Method 
Marinate the chicken for half an hour with salt, 1 heaped spoon pepper and hung curd.
In a pan saute' garlic and onion with two cloves of garlic.
Add chicken and cook on high flame for 5 minutes.
Decorate with chopped spring onions.
Can be had with boiled brown rice or whole wheat chapaties.
Nutritive value of 1 serving  of brown Rice: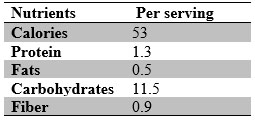 Nutritive value of 1 Chapatie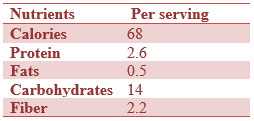 Please follow and like us: